The T130X can process feldspar, calcite, talc, barite, feldspar, rare earth, marble, ceramics, bauxite, manganese ore, iron ore, copper ore, phosphate rock and other materials with an output of 4-13 tons per hour. It is a large scale powder making equipment with a wide range of applications.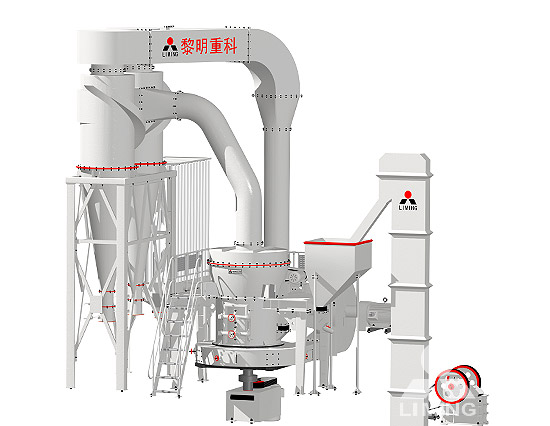 T130X Superfine Mill
T130X super new mill has the following advantages:
1. The middle body is completely softly connected to the base, without rigid contact. It avoids the influence of vibration in the grinding chamber and improves the analysis accuracy.
2、The base is made of ductile iron, which has vibration damping performance and good impact resistance.
3、The main machine and reducer adopt elastic sleeve column pin coupling, which avoids the phenomenon of nylon column pin heterodyning in the past and improves the reliability of the equipment.
4、The analyzer adopts frequency conversion speed control, which makes the speed control more accurate, good control mobility and high degree of automation.
5、Adopting bypass powder collector, with dust isolation chamber, can make the part of gas containing more dust enter the lower part of cyclone through bypass to reduce the chance of dust escaping from the exhaust. Compared with the general powder collector, the pressure loss of the bypass collector is small and the powder collection efficiency is high, which is good for collecting the micro-powder particles that are difficult to be collected by the general powder collector.
Working Principle of T130X
After the bulk material is crushed to the required particle size by the jaw crusher, the material is sent to the storage hopper by the elevator, and then the material is sent to the host mill chamber for grinding by the vibrating feeder in a uniform and quantitative manner continuously. The airflow is drawn into the centrifugal induced draft fan by the return air pipe at the upper end of the bypass powder collector. The whole airflow system of this machine is a negative pressure closed cycle, which ensures the environmental protection and hygiene of the production site.
If you are interested in our products please call us at 0086-371-67997088 or click Business Link Online We will be online 24 hours a day, welcome to call. Our customer service staff will provide you with detailed answers, thoughtful service, will be happy to provide you with product information and application knowledge, so that you can not only get valuable equipment, but also get our attentive service.