Petroleum coke is a black solid coke, the main element is carbon, accounting for more than 80%, and 1.5%-8% of hydrogen, except for oxygen, sulfur, nitrogen and metal elements. Petroleum coke can be used as raw material to make graphite electrode with low resistivity, and it can also be used as carbon enhancer or combustion aid. What grinding machines are needed to build a petroleum coke project with an output of 15 tons per hour? I take you straight to the Liaoning Huludao's grinding site!
What grinding machines are needed for a 15 ton per hour petroleum coke project?
There are four types of petroleum coke powder fineness, coarse powder processing in 0-3mm, fine powder processing fineness is 20 mesh-400 mesh, ultra-fine powder processing fineness in 400 mesh-1250 mesh, micro powder processing fineness is 1250 mesh-3250 mesh.
Processing equipment can choose S5X vibrating screen, this vibrating screen has high vibration strength, high screening efficiency, suitable for fine screening operations, processing primary crushing and secondary crushing after the material, also can screen the finished material. The types of mills selected are LUM ultra-fine vertical mill, LM vertical roller mill and MTW European version mill.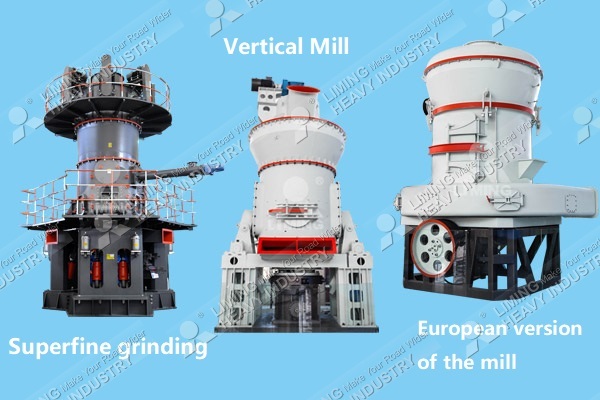 petroleum coke grinding machine
LUM ultra-fine vertical mill is suitable for ultra-fine grinding processing of non-metallic minerals, which is ideal for large non-metallic ore powder making and want to build a plant.
LM vertical roller mill is an energy-saving mill equipment, integrating crushing, grinding, drying, classifying and conveying, focusing on three fields of non-metallic minerals, coal powder and slag, the whole machine works under sealed and negative pressure, no dust spillage, low dust and noise pollution.
MTW Euro Mill is an alternative product to the traditional Raymond Mill and Pendulum Mill, with high grinding efficiency and low dust emission, which can basically realize dust-free operation in the workshop. These grinding machines can be used for petroleum coke projects with an output of 15 tons per hour.
Liaoning Huludao petroleum coke grinding project, processing materials are projectile reefs and sponge reefs, to half the ratio. Since the vertical mill is rarely used in the field of petroleum coke powder production in China, Liming Heavy Industry, after careful consideration and site inspection, chose three kinds of grinding equipment, namely LUM ultra-fine vertical mill, LM vertical roller mill and MTW European version mill, to cooperate with the operation, during the operation, the material falls in the middle of the mill from the lower feeding port, and the large pieces of material are directly crushed. The large pieces of materials are directly crushed, and the small pieces of materials are squeezed to form a material bed for inter-particle crushing. The materials that are crushed between the grains move to the edge of the grinding plate and are taken away by the strong airflow at the wind ring, and the larger particles fall back to the grinding plate and continue to be crushed until they can be taken away by the airflow and discharged from the mill.
If you are interested in our products please call us at 0086-371-67997088 or click Business Link Online We will be online 24 hours a day, welcome to call. Our customer service staff will provide you with detailed answers, thoughtful service, will be happy to provide you with product information and application knowledge, so that you can not only get valuable equipment, but also get our attentive service.