Battery anode material is the main body of lithium ion battery storage lithium ion embedded and disembedded in the process of charging and discharging; graphite powder can just be used in the battery anode material of lithium ion. Nowadays, the development of new energy battery industry has become a new industry, and the future development will definitely show a diversified development trend, then the preparation of graphite powder battery anode materials will also become a popular industry.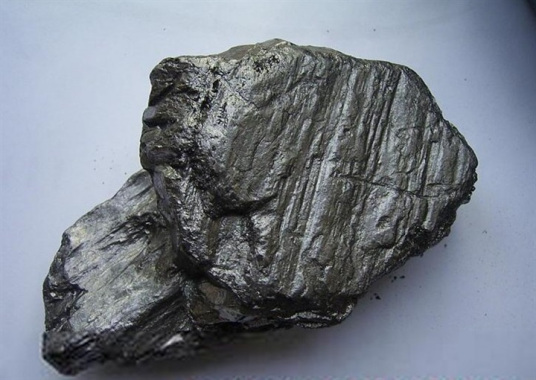 Graphite
Graphite powder making according to the use of different ways, the process requirements are not only the same, so in the production of graphite powder, we should pay attention to the graphite raw materials and asphalt configuration requirements, large pieces of graphite raw materials first need to be crushed by jaw crusher, crushed to a certain degree of material through the vacuum feeder into the hopper, and then from the hopper into the mill for ultrafine grinding. The material to be ground is fed into the center of the rotating grinding disc by the air lock feeding equipment, and under the action of centrifugal force, the material moves to the periphery of the grinding disc and enters the grinding roller channel. Under the pressure of the grinding rollers, the material is crushed by squeezing, grinding and shearing. The hot air is sprayed out from the wind ring around the grinding disc at high speed and evenly, and the ground material is blown up by the high speed airflow at the wind ring, which on the one hand blows the coarse size material back to the grinding disc for regrinding, and on the other hand dries the suspended material, and the fine powder is brought into the grading machine by the hot air for grading, and the qualified fine powder leaves the mill with the airflow and is collected by the dust collection equipment as the product.
The equipment used for graphite powder making include MTW European version mill, LM vertical mill, LUM ultra-fine vertical mill and other equipment, manufacturers can consult professional customer service personnel according to their needs, Liming Heavy Industry provides one-stop overall solutions and services from planning to production, free customization of your exclusive solutions.
If you are interested in our products please call us at 0086-371-67997088 or click Business Link Online We will be online 24 hours a day, welcome to call. Our customer service staff will provide you with detailed answers, thoughtful service, will be happy to provide you with product information and application knowledge, so that you can not only get valuable equipment, but also get our attentive service.