The main raw material for the production of gypsum powder is natural gypsum ore, which has a large reserve of about 60 billion tons in China.
Industrial by-product gypsum is not pure waste and can replace natural gypsum as long as it is properly handled. At present, there are two ways of resource utilization of by-product gypsum in China: one is to use it as cement retarder, and its resource utilization ratio is around 70%. The second is to produce construction gypsum products, mainly: paper-faced gypsum board, gypsum bricks, gypsum hollow bars, gypsum mortar, gypsum bricks and so on;
Whether the natural gypsum is made into powder, or it is made into industrial by-products to make powder, can not be separated from the pulverizer. Pulverizer is a device to crush solid and lump gypsum directly into powder, and its performance has a great influence on the quality of the produced gypsum powder, so its selection is very important.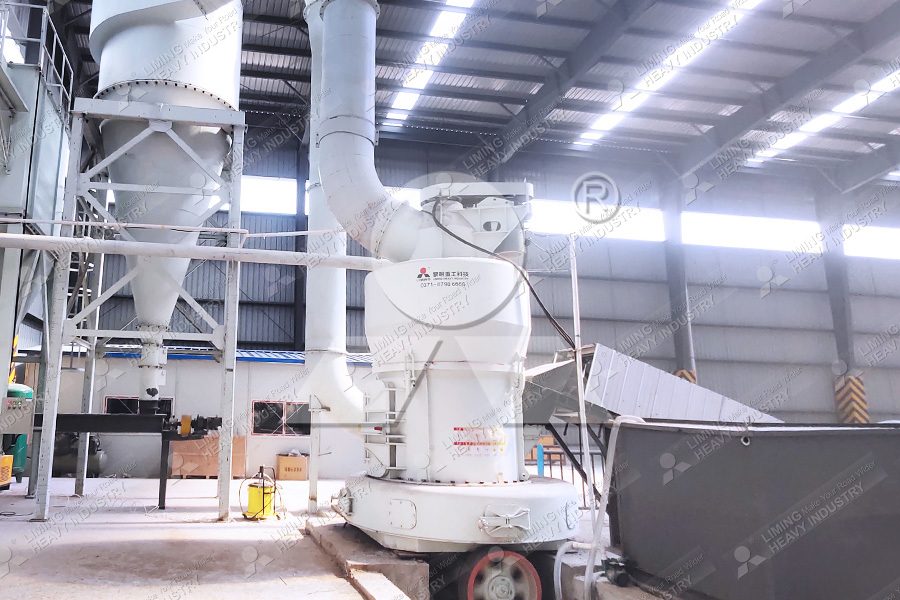 Fluorine gypsum powder making equipment
In the current gypsum powder grinding, the more common ones are European version mill and vertical mill, whose powder degree can be adjusted to 80-400 mesh, which meets the requirement of 180-200 mesh gypsum powder for construction.
European mill is an upgraded version of Raymond's new generation of mills, which adopts new technologies such as helical gear drive, grinding roller linkage, curved blade, thin oil lubrication and other new technologies, and the production efficiency has been increased by several times, and the productivity of each machine has reached 3-55 tons, and the unit productivity is lower, which is very suitable for modern large-scale mills.
Vertical mill integrates crushing, grinding, drying, conveying and other functions together, high grinding efficiency, single machine hourly output can reach 6-80 tons, in addition to non-metallic minerals powdering, can also be used for slag, steel slag, water slag and other industrial waste powdering, as well as industrial boilers, lime kilns, and other coal powder processing field.
Compared with the European version of the mill, the vertical mill has a larger capacity, suitable for large-scale gypsum powder processing project, and the investment is slightly higher than the European version of the mill, according to the specific production needs for a reasonable choice.
If you are interested in our products please call us at 0086-371-67997088 or click Business Link Online We will be online 24 hours a day, welcome to call. Our customer service staff will provide you with detailed answers, thoughtful service, will be happy to provide you with product information and application knowledge, so that you can not only get valuable equipment, but also get our attentive service.