Ultra-fine mill processing out of the material particle size can not be absolutely said to be very fine, this is not scientific and not professional, the key is to see what raw materials you use to make powder processing, different materials out of the fineness is different.
Such as calcite, chalk, limestone, dolomite, kaolin, bentonite, talc, barite, mica, illite, carbon black, chlorite, seafoam, gypsum, vermiculite and more than 100 kinds of materials on the processing of ultra-fine powder is never ambiguous. But for now, the ultra-fine mill material should be able to process up to 3000 mesh. Generally with calcium powder in 500 mesh-1000 mesh can be applied to various fields. The so-called ultra-fine mill is just a little finer than the conventional high-pressure mill discharge, like you grind lime with ultra-fine mill is not necessary at all.
Fine calcium carbonate processing, in terms of calcium carbonate powder, calcium carbonate powder is generally divided into four types of coarse calcium carbonate processing (0-3MM), fine powder processing (20 mesh-400 mesh), and calcium carbonate ultra-fine powder deep processing (400 mesh-1250 mesh) and micro powder processing (1250 mesh-3250 mesh).
We only talk about the grinding stage, the crushed small pieces of calcium carbonate materials are sent to the silo by the elevator, and then sent to the grinding chamber of the mill for grinding by the vibrating feeder in an even and quantitative way. For fine powder processing, 5X European version intelligent mill, LM vertical roller mill, MTW European version mill can be used; for ultra-fine powder processing, MW ring roller micro mill, LUM ultra-fine vertical mill can be used; for coarse powder processing, CM European type coarse powder mill can be used.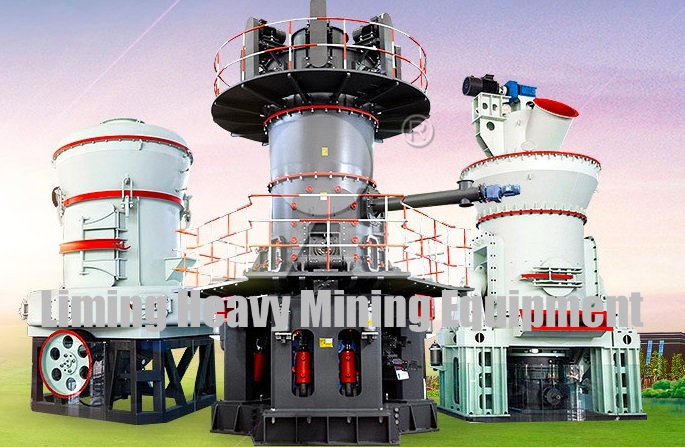 Types of Mills
Calcium carbonate can be widely used in many industries with different finenesses through the deep processing of the mill.
Within 200 mesh, it can be used in various feed additives; 250 mesh to 300 mesh, it can be used in rubber factory, paint factory, plastic factory, waterproof material factory, etc;
350 mesh to 400 mesh, can be used in water pipes, manufacturing buckle, chemical industry; 400 mesh to 600 mesh, can be used to make toothpaste paste, soap;
800 mesh, can be used in plastic, PVC filler, rubber, cable; 1250 mesh, can be used in pvc, paint, coating grade products, paper surface coating manufacturing, paper undercoating, etc.;
Calcium carbonate is alkaline, often used to improve acidic soil; in the laboratory can also be used to make carbon dioxide; according to different industries, different fineness to choose the right product for you.
If you are interested in our products please call us at 0086-371-67997088 or click Business Link Online We will be online 24 hours a day, welcome to call. Our customer service staff will provide you with detailed answers, thoughtful service, will be happy to provide you with product information and application knowledge, so that you can not only get valuable equipment, but also get our attentive service.