The domestic powder industry has been developing rapidly in recent years, and the market situation is quite promising. Raymond mill, as a piece of equipment used earlier in the field of mining machinery, has a large credit, and is now the main equipment for industrial high-fine powder processing in the market, which is quite widely used and is quite popular in the powder industry. And after constant updating and upgrading, the MTW European version of the mill has been replaced, which has a higher grinding efficiency compared to the traditional Raymond mill. So, want to invest in grinding industry. raymond mill is a grinding equipment you have to know. Let's introduce this equipment in detail.
Raymond mill is an industrial milling equipment introduced into China from abroad, as the mill industry in North America and Europe, these countries are developing faster, in the industry market can be said to be ahead of the state, manufacturing machines compared to the domestic is also more refined and intelligent, the development of the whole industrial system is now relatively complete. And with the rapid development of China's economy, grinding equipment in the engineering project territory to play its vital role, so the development of the domestic mill industry is also very rapid, in the production structure to achieve a simple, easy to operate, easy to maintain, but also pay more attention to the diversity of equipment performance, we have their own technology so that the cost performance of grinding equipment has also been substantially improved.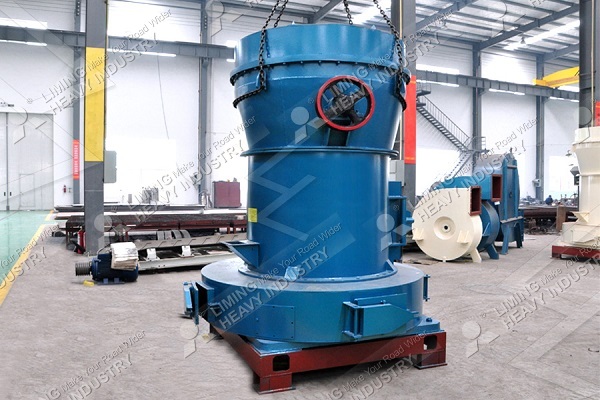 Raymond Mill
Raymond mill can grind nearly 300 kinds of ore materials, such as limestone, calcite, calcium carbonate, dolomite, barite, talc, gypsum, etc. Although there are many kinds of materials that can be ground, there are certain requirements for the hardness of the materials, and it can grind various non-flammable and explosive materials with Mohs hardness below 7 and humidity below 6%. It is suitable for all kinds of mineral powder preparation, coal powder preparation, such as raw material ore, gypsum ore, coal and other materials for fine powder processing. The fineness of the processed powder can reach 0.8-0.045mm.
Domestic requirements for environmental protection are now increasing, and many customers have demand for environmental protection when purchasing equipment. Raymond mill adopts electrical system with centralized control, and the grinding workshop can basically realize unmanned operation, less dust and low noise, and high through-screening rate. Negative pressure operation, no dust overflow, and the use of pulse bag filter to collect finished products, can meet the national requirements of environmental protection standards to meet customer needs.
If you are interested in our products please call us at 0086-371-67997088 or click Business Link Online We will be online 24 hours a day, welcome to call. Our customer service staff will provide you with detailed answers, thoughtful service, will be happy to provide you with product information and application knowledge, so that you can not only get valuable equipment, but also get our attentive service.