Which model of professional large limestone crusher to choose? Limestone is nowadays not only the main raw material for sand and gravel production, with the improvement of technology, limestone is widely used in chemical industry, metallurgy, water conservancy and other fields. But no matter which field, limestone has to be processed by professional crusher, especially the large limestone, which needs to be processed by crusher with large feed opening.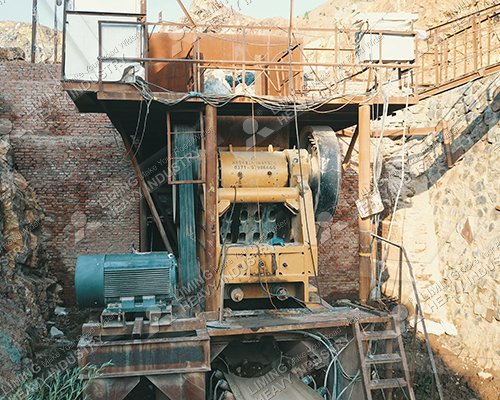 Limestone Crusher
Large limestone crusher can choose jaw crusher as the coarse crushing equipment, because the feed opening of jaw crusher is relatively large. The deep cavity jaw crusher produced by Liming Heavy Industry is a coarse crusher with high crushing ratio, large feeding opening, high productivity and durable wear-resistant. The optimized space design enables the components to perform better working condition in the production process, improves the production efficiency of the equipment, and ensures that the jaw crusher operates more stably and with a lower failure rate during the production process, thus increasing the user's production revenue.
Choose Liming Heavy Industry's limestone deep cavity jaw crusher as the coarse crusher can improve the efficiency of the whole crushing production line, reduce energy consumption, our jaw crusher models are more, suitable for hundreds of stone crushing and processing, to learn more about the details, welcome to your inquiry!
If you are interested in our products please call us at 0086-371-67997088 or click Business Link Online We will be online 24 hours a day, welcome to call. Our customer service staff will provide you with detailed answers, thoughtful service, will be happy to provide you with product information and application knowledge, so that you can not only get valuable equipment, but also get our attentive service.