Lithium pyroxene powder mill belongs to a rare mineral powder, by the rise of chemical materials in recent years, as well as the battery, semiconductor demand increased, with the "industrial MSG" reputation of lithium pyroxene powder is widely used in lithium chemical, glass, ceramics industry. The choice of lithium pyroxene grinding machine auxiliary processing, can efficiently obtain to lithium pyroxene powder, so that it is widely used in various fields.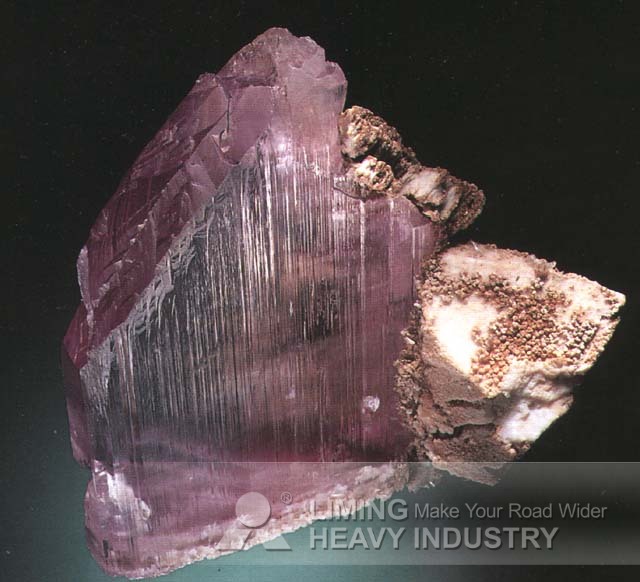 Lithium pyroxene
Lithium pyroxene grinding machine choose LM vertical roller mill of Liming Heavy Industry, which can easily cope with ore grinding with hardness below Mohs hardness level 7, with small footprint and energy consumption saving 30%-50% than ordinary mill and ball mill.
What are the advantages of choosing LM vertical grinding mill?
Lithium pyroxene vertical mill has low investment cost, integrating crushing, drying, grinding, classifying and conveying, which is equivalent to a complete production line. Its compact structure layout allows open-air arrangement, low construction cost, and can effectively reduce the investment cost of enterprises, and the system as a whole is in a sealed full negative pressure operation, which can avoid dust spillage and effectively improve the performance of work.
What is the price of lithium pyroxene grinding machine?
When choosing a lithium pyroxene mill, customers need to take into account the hardness of the material, production capacity, inlet and outlet size and other factors. The key is that the requirements for material processing are different, and the price of the corresponding mill varies. We have professional technicians to customize the program for you one-on-one, according to the production budget, site conditions, finished product requirements for one-on-one design.
If you are interested in our products please call us at 0086-371-67997088 or click Business Link Online We will be online 24 hours a day, welcome to call. Our customer service staff will provide you with detailed answers, thoughtful service, will be happy to provide you with product information and application knowledge, so that you can not only get valuable equipment, but also get our attentive service.