Kaolin is a very important clay mineral in nature, which is weathered from minerals such as feldspar in igneous and metamorphic rocks in an acidic medium lacking alkali and alkaline earth metals. And it has become a mineral essential for dozens of industries such as paper making, ceramics, rubber, chemical, coating, medicine and national defense.
During the operation of kaolin production line, the crushing, grinding and grading of materials are carried out in an airtight environment, where the dust collector is equipped to avoid polluting the environment and create a green and environmentally friendly production line.
The complete production line needs to be equipped with crushing and conveying device at the front end of the mill, firstly, the material is crushed by jaw crusher to a certain degree, and then sent into the storage bin through bucket elevator, under the electromagnetic vibrating feeder, the material is evenly and steadily transported to MW Ring Roll Micro Powder Mill for grinding. The ground powder is blown to the powder separator for sorting under the action of the blower, and the qualified powder is collected in the cyclone collector with the airflow to become the finished product.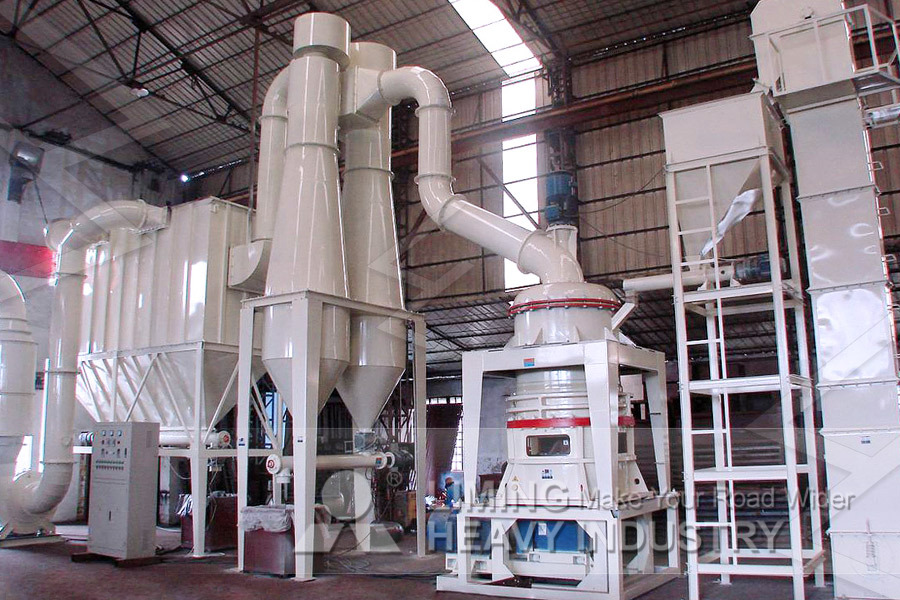 MW Ring Roll Micro Powder Mill
MW Ring Roll Micro Powder Mill is a medium speed micro powder mill, mainly suitable for kaolin, calcite, calcium carbonate, dolomite and other non-flammable and explosive materials with Mohs hardness below 9 and humidity below 6%. Its itself has the following advantages.
1、High integration and low cost
The dry air-sweeping mill, which integrates powder selection, is more integrated than ultra-fine ball mill, rod mill, wet mill, etc. The system process is simpler, which reduces the floor space and investment cost.
2、Low power consumption and more energy saving
Low stress multi-roller layer grinding, reasonable and optimized roller grinding curve, and online instant powder selection determine the low power consumption of the equipment, more energy-saving characteristics, and the finished product size distribution is uniform, no over-grinding phenomenon.
3、Small abrasion consumption and high quality of finished products
High hardness and uniform organization of wear-resistant parts, the use of material layer grinding mechanism determines the small grinding consumption, effectively reducing the pollution during the processing of materials, to ensure the quality of finished products.
4、Optimized working mode
The intelligent module is introduced to realize the self-adjustment and self-adaptation of the equipment, so as to optimize the working mode of the equipment and make the operation easier.
If you are interested in our products please call us at 0086-371-67997088 or click Business Link Online We will be online 24 hours a day, welcome to call. Our customer service staff will provide you with detailed answers, thoughtful service, will be happy to provide you with product information and application knowledge, so that you can not only get valuable equipment, but also get our attentive service.